News
Hoffer Plastics and partners bring innovation to consumers' kitchens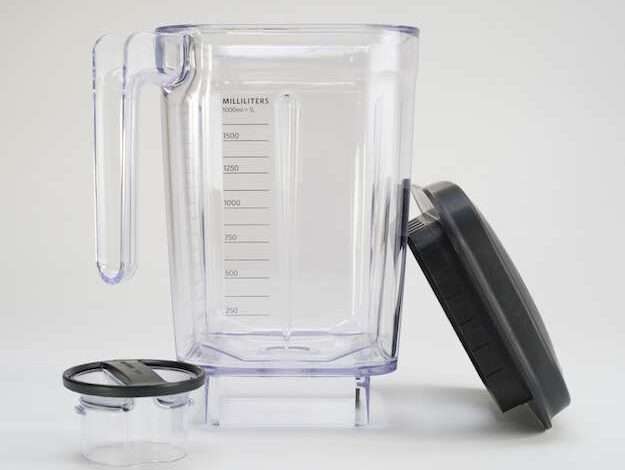 Hoffer Plastics Corp. (South Elgin, IL) and the world's premier kitchen appliance manufacturer and kitchen supply retailer have teamed up to create what Hoffer Plastics calls "the most powerful, innovative home kitchen blender on the market."
The new blender features a powerful 3.5-horsepower motor, enabling consumers to quickly and efficiently chop, blend and puree ingredients of all sizes, shapes and textures to the perfect consistency, whether it be for soups, smoothies, juices or their favorite recipes. In addition to its sheer power, the new blender has additional capabilities that consumers will love: A self-cleaning cycle, an ultra-strong, warp resistant lid that fits securely on the jar and a 10-year warranty.
But perhaps the most exciting feature of the blender was brought to the design by the team at Hoffer Plastics: The revolutionary dual-wall Thermal Control blender jar. This innovative new jar heats ingredients in as little as four minutes, stays cool to the touch and retains the perfect temperature for hot soups, sauces and beverages. Its lightweight yet sturdy plastic composition also makes it easier and safer for consumers to lift, pour and serve.
"Hoffer Plastics is thrilled to have played a role in bringing this amazing new appliance to consumers' kitchens," said Charlotte Hoffer-Canning, Vice President of Brand and Culture. "We love solving unique technical hurdles. This project challenged our technical team to re-think everything from the choice of composite resin to the design and molding of the dual-wall thermal jar. We worked closely with both of our partners to ensure that this critical component delivered the high quality and functionality their customers expect. We think it will take the classic blender to a whole new level of performance."
Launched this past May, the new blender appears to be an early hit with consumers and professionals alike. To date, Hoffer has successfully produced and shipped approximately 10,000 defect-free dual-wall Thermal Control blender jars. The standard model is offered in frosted pearl white and onyx black at a retail price of $499.95.
Hoffer Plastics specializes in making custom plastic injection molded products for the retail packaging, consumer, industrial, automotive, medical and appliance industries. Family owned and operated for three generations, Hoffer Plastics opened its first manufacturing facility in 1953 in South Elgin, IL, where it continues to maintain its headquarters and large manufacturing operation.