News
WITTMANN BATTENFELD with smart injection molding technology at the PlastixExpo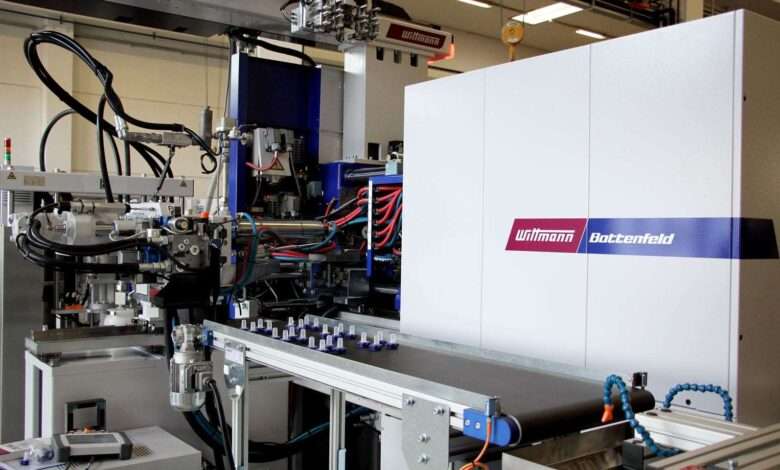 Iranpolymer- According to Baspar, At the PlastixExpo held from 23 to 25 March 2017 in Parma, WITTMANN BATTENFELD will present to trade visitors a machine from its servo-hydraulic SmartPower series with an LSR application in addition to a selection of peripheral appliances from the WITTMANN Group at its booth B55 in hall 6.
The machine from the SmartPower series on display is a SmartPower 180/525H/210L. On this machine, a drinking cap made of thermoplastic and liquid silicon will be manufactured with an 8-cavity mold supplied by ACH Werkzeugbau, using transfer technology. Parts removal and depositing will be handled by a W832 pro WITTMANN robot.
The machine is equipped with the new UNILOG B8 control system, which was presented for the first time to the general public at the K 2016 in Dusseldorf. This new generation of control systems, running under the Windows® 10 IoT operating system, distinguishes itself from its predecessor version by numerous additional features and even greater user-friendliness. The comfortable gesture command system combined with tactile membrane keys for frequently used functions, a screen which can be partitioned for simultaneous display of two different process curves, easy start by initial parameter setting via QuickSetup and numerous assistance and help functions for machine setting and process optimization are just a few.
To familiarize visitors to the PlastixExpo with the WITTMANN Group's solution for Industry 4.0, known as WITTMANN 4.0, WITTMANN BATTENFELD will exhibit an interactive display board, on which the integration of the WITTMANN peripherals in the machine's UNILOG B8 control system is described clearly and simply.
From the WITTMANN Group's range of peripheral appliances, TEMPRO plus D and TEMPRO basic temperature controllers will be presented at the PlastixExpo, as well as a DRYMAX E material dryer, a FLOWCON flow controller and a Minor 2 screenless beside-the-press granulator, which is particularly recommended for small and medium-sized parts and pieces of sprue.