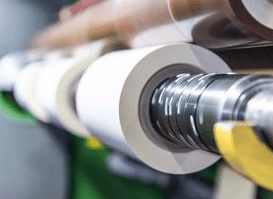 Iranpolymer/ Baspar The Global Research Innovation in Plastics Sustainability (GRIPS) conference this year welcomed 1,000 delegates to the Coventry Building Society Arena, with a live stream available for online viewers. The free-to-attend event, organised by Innovate UK KTN and hosted by the UK Circular Plastics Network, took place this year for the third time since its inaugural 2021 edition, while the GRIPS Most Innovative was back for the second year following its success in 2022.
Most Innovative recognises the efforts of the plastics sustainability innovators in the industry. Participants are asked to submit a 2-minute video describing their work using the front-facing camera of a smart phone, in portrait orientation. The videos are played at the conference, and the winner is decided by a panel of expert judges.
This year's finalists included Gummipod: chewing gum packaging with a built-in bin to combat littering, Packamama: a wine bottle made of recycled plastic, reducing carbon footprint, Top Up Truck: a mobile shop encouraging refillable household items, and Suscons: a secure, long-lasting refugee shelter, eliminating plastic waste by having a shelf life 15 – 30 times longer than tents.
The Most Innovative title went to Norfolk-based Roll Materials for its biodegradable alternative to plastic films used at farms to ultimately remove microplastics from arable land, which itself is made from farming waste, making it a circular solution.
The conference was opened by David Shukman, former BBC Science Editor, and featured talks from leading experts in plastics and materials across academia and industry. Over 50 exhibitors had taken space this year at the event.
According to Dr Sally Beken from Innovate UK KTN and founder of the UK Circular Plastics Network (UKCPN), the conference 'shines a spotlight on almost every topic in plastics sustainability from types of plastics used, behaviour change, re-use, infrastructure, and policy, with representation across all sectors – from textiles, packaging, construction and medical to name a few.'
The date of next year's conference is still to be announced.
sustainableplastics
Short link : link.iranpolymer.com/503
Copy