News
Materialise CEO calls for evidence-based approach to medical 3D printing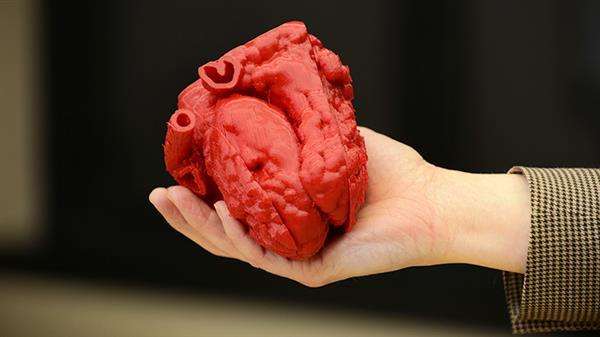 Fried Vancrean, CEO of leading 3D printing solutions provider Materialise NV, has issued a formal call to establish a unified and standardized approach to measuring the clinical, economical, and patient benefits of medical 3D printing. Doing so, he argues, will enhance the healthcare industry's confidence in new technologies, accelerate research, development, and adoption of medical 3D printing solutions, and ultimately provide more and better care to patients in need.
3D printed medical solutions have already saved countless lives—from patient-specific surgical guidesto titanium 3D printed implants to the possibility of 3D printed transplant organs—to say that 3D printing could mean the difference between life and death is hardly an overstatement.Belgian firm Materialise NV has been at the forefront of developing and providing medical 3D printing solutions to academia, hospitals, and the medical device industry. From 3D surgery planning softwareto 3D printed tracheal splints, the company has been quick to realize, and implement, 3D printing's life-saving potential.
Yet in order to ensure the widest possible adoption of 3D printing technology by healthcare professionals, and in turn, the best possible treatment for patients, Materialise believes it is necessary to design consistent and complete evidence-gathering methodologies that will provide undeniable, standardized and clinical evidence as to 3D printing's benefit to the medical industry.Furthermore, Vancrean has made it clear that Materialise is committed to taking a leadership role in this invaluable initiative.
"The goal is nothing short of establishing the groundwork for producing solid clinical evidence on 3D printed medical applications, including anatomical models, patient-specific guides and implants," said Vancrean. "Anything short of this will slow down the wonders of medical 3D Printing from becoming available to patients and medical professionals the world over."
"There have been several initiatives aimed at properly measuring and validating the clinical benefits of medical 3D Printing, but all have suffered from a lack of coordination and agreed-upon research methodologies," he explained. "The fact is, we can only be successful if we take an evidence-based approach across the industry, acting in concert with a set of protocols, methodologies and measurement guidelines. With the proper scientific rigor, our ambition of gaining widespread acceptance of medical 3D Printing will be realized more swiftly, and the patients whom we aim to serve will benefit the most."The idea is by establishing a rigorous, evidence-based guideline, medical professionals such as physicians, hospitals and policy makers will be encouraged to accelerate adoption of 3D printing technology. It could also spur governmental bodies and insurance companies to include 3D printed solutions as part of their approved plans (as is already the case in Japan). Both results would lead to more patients being able to receive specialized, customized, and effective 3D printed medical care.
It is a noble cause, and Materialise is now calling on industry stakeholders to join its initiative at the Building Evidence for 3D Printing Applications in Medicine event, which will be hosted by SME following the RAPID 3D Printing and Additive Manufacturing conference, taking place in Florida this month. The Building Evidence for 3D Printing in Medicine Event, of which Materialise is the founding sponsor, will bring together leaders from the medical and additive manufacturing communities (including Johnson & Johnson, the FDA, and the Mayo Clinic) to address challenges, discuss clinical studies, and share best practices for effective research methodologies.
source: http://www.3ders.org/