News
Plastics machinery shipments rise 13.5% in Q1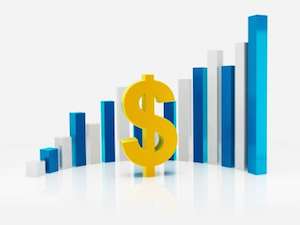 It looks to be a strong year for plastics machinery and auxiliary equipment manufacturers, if the first quarter is any indication. Shipments (both domestic and exports) of primary plastics equipment (injection molding, extrusion and blowmolding systems) for reporting companies totaled $330.5 million in the first quarter. This was 13.5% higher than the total of $291.2 million in Q1 of 2015. However, this total was 15.4% less than the $390.6 million from Q4 of 2015. [Note: this data is not seasonally adjusted and the fourth quarter is typically the strongest quarter of the year.]
"This year got off to a good start. There has been a strong upward trend in the machinery data since the recession hit bottom in 2009, but this trend hit a plateau during the first three quarters of 2015. It re-emerged in the fourth quarter of last year, and the momentum was sustained in the first quarter of this year," commented Bill Wood of Mountaintop Economics & Research Inc., the plastics market economist who analyzes and reports on the plastics machinery market for the Committee on Equipment Statistics (CES) at SPI: The Plastics Industry Trade Association (Washington, DC).
When this data is broken out by reporting sector, there is a wide variance in quarterly totals. The shipments value of injection molding machinery jumped 25.2% in Q1 of this year when compared with the total from Q1 of 2015. The shipments value of single-screw extruders decreased 17.4% in Q1 compared with Q1 of 2015. The shipments value of twin-screw extruders (which includes both co-rotating and counter-rotating machines) escalated 6.8% in Q1 when compared with the same quarter last year. The shipments value of blowmolding machines dropped 63.5% in Q1 when compared with Q1 of 2015.
New bookings of auxiliary equipment for reporting companies totaled $120.1 million dollars in Q1 of 2016. This represented a jump of 13.6% over the total from Q1 of 2015, and it was a decline of only 5.2% when compared with the seasonally strong total from Q4 of last year.
The upward trend in CES data corresponds with long-term trends in the two major data series compiled by the U.S. government that measure overall demand for industrial machinery. According to the Bureau of Economic Analysis, business investment in industrial equipment escalated 6.3% (seasonally adjusted, annualized rate) in Q1 of 2016 when compared with Q1 of 2015. This follows a gain of 6.5% in the fourth quarter of last year.
According to data compiled by the Census Bureau, the total value for new orders of industrial machinery jumped 21% in Q1 of 2016 year on year. This gain followed a rise of 12.1% in Q4 of 2015.
"After a sluggish start to the year, the recovery in the U.S. economy will gain momentum as 2016 progresses," said Wood. "This will spur rising consumer demand for plastic products. On a macroeconomic level, interest rates are expected to increase gradually in the coming months, and there will likely be a moderate rise in the price of energy products. But these two trends will be mitigated by a rise in wages and house incomes resulting from stronger employment levels."
The CES also conducts a quarterly survey of plastics machinery suppliers that asks about present market conditions and expectations for the future. According to the survey, 84% of respondents expect market conditions to either hold steady or get better during the next 12 months. This is a small improvement in expectations from the previous quarter.
As for the major end markets, respondents to the Q1 survey expect that medical, automotive and packaging will enjoy the strongest growth in demand for plastic products and equipment this year. Expectations for all other end markets call for steady-to-better demand to prevail in 2016.
What about mold manufacturers and the cutting tool market?
March U.S. cutting tool consumption totaled $184.8 million according to the U.S. Cutting Tool Institute and the Association for Manufacturing Technology. This total, as reported by companies participating in the Cutting Tool Market Report collaboration, was up 6.2% from February's $173.38 million and down 7.9% when compared with the total of $199.89 million reported for March 2015. With a year-to-date total of $516.12 million, 2016 is down 8.5% when compared with 2015. The totals represent the majority of the U.S. market for cutting tools.
"The cutting tool industry seems to be on its current plateau, which shows slow sales volume improvements for the last four months," said Brad Lawton, chairman of AMT's Cutting Tool Product Group. "Improvements in the domestic economy and international markets are necessary to establish growth in our industry."
Improvements may be on the horizon as leading indicators and business indexes have progressed in the past few months. "Cutting tool shipments in March were the highest in nine months. However, shipments remained relatively weak as they continued to contract compared with one year ago," added Steve Kline, Director of Market Intelligence at Gardner Business Media. "The good news is that some of the earliest leading indicators for the metalworking industry, such as interest rates, exchange rates and housing permits, have been moving in a positive direction for a number of months."
Source: plasticstoday.com