News
The 3rd Medical Plastics Conference to promote innovations in medical industry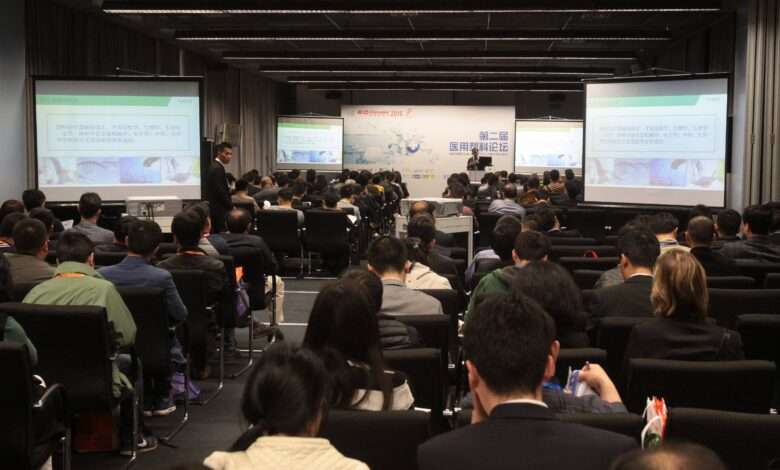 Iranpolymer- According to Baspar, the medical industry is growing fast globally as economies develop, populations expand, societies age, and health care awareness increases. Global sales in 2015 soared to USD 1.1 trillion for the pharmaceutical industry, while medical devices sales reached USD 350 billion, according to PMMI, the Association for Packaging and Processing Technologies, a leading global resource for processing and packaging. Furthermore, Markets and Markets, a global market research and consulting company, projects that the global medical plastics market will reach a USD 6.9 billion value in 2020, with an average annual growth rate of 7% from 2015 to 2020. However, to cope with challenges posed by much stricter governmentregulations, the medical industry is in need of technical innovations to produce safe and bio-compatible medical products, while maintaining profit growth.
The Medical Plastics Conference to return to Guangzhou with advance technologies and solutions
Exhibitions on medical products and devices, as well as conferences on such, are not rare in China, but events specially dedicated to medical plastics are. With the aim of assisting manufacturers of medical device and consumables, as well as medical and pharmaceutical packaging companies to keep up with trends of medical plastics and their applications, the "3rd Medical Plastics Conference" will be held concurrently with CHINAPLAS. A myriad of edge-cutting and practical medical plastics products and solutions will be showcased in conference, guidebooks and as well as display cabinets in the high traffic Pearl Promenade.
Entering its third edition, the medical plastics conference covers topics comprehensively – from new materials applications, such as "Innovative High Heat Polycarbonate for Medical Device Manufacturing Industry" by Covestro to manufacturing solutions to best practices of end – user enterprises. Some of the heavyweight guests include KraussMaffei, who will talk about special cleanroom requirement for injection moulding machines and will feature Netstal turnkey solutions; Arburg will provide information on applications in the medical industry; Tianjin Plastics Research Institute will dig into breakthrough technologies of Bioplastics. What's more, guests from leading end – user markets will share their insights from their viewpoints. For example, Czuba Enterprises will talk about implantable device development – from product design, material selection to production; Bemis will share with audiences their practical medical packaging solutions.
"As the modern society expands the reach of its benefits to the most remote parts of our populated world, medical devices must be able to support healthcare delivery within the limitations of local infrastructures. Designing 'intelligent' medical devices can significantly improve the product development lead time and reduce costs. For example, specialty implantable device that was designed by polymer chemists, plastics engineers and genetic bio-scientists is used as a virtual internal organ replacement, and is sometimes called an 'artificial organ'," said Mr. Len Czuba, President of Czuba Enterprises. Inc.
Cutting-edge exhibits inspire medical industry to grow profitably
In addition to the "3rd Medical Plastics Conference", visitors of CHINAPLAS 2017 will also be able to see in person the latest equipment and materials for the medical industry from more than 1,100 exhibitors, such as DuPont, BASF, Maider, Momentive, Engel, Davis-Standard, Haitian and Yizumi. Visitors can get inspirations and get to know the R&D progress of suppliers via the exhibits. Some of the exhibitors include the following.
Davis-Standard, LLC Expands Polymer Lab in Suzhou to Support Medical Tubing
The lab features direct-drive 19mm and 24mm single screw extruders, each with a polymer melt pump, a sophisticated three-layer spiral flow tubing die, PLC line control with data acquisition, precision vacuum sizing tank for both rigid and flexible products, closed loop ID/OD control via an ultrasonic gauging system, a servo controlled combination puller/cutting system, and a transport conveyer with single-zone air eject. It also includes a single layer tubing line designed specifically for the production of FPVC tubing for IV & fluid delivery applications. Products ranging in size from 2mm OD to 10mm OD can be produced with an accuracy of +/- 50 micron at line speeds up to 100 meters per minute.
Engel Machinery (Shanghai) Co., Ltd. – Dip chamber molding in a single work step
Pitched as a world premiere, Engel will show how drip chamber, with an integrated filter, can be produced using an Engel e-victory combi injection moulding machine in a single work step. This unprecedented level of integration significantly improves efficiency with lower operating cost and decreased contamination risk. It demonstrates a revolutionary way to manufacture multi-component hollow bodies with inlays on an injection molding machine in just a single work step.
[EasyDNNGallery|17058|Width|400|Height|400|position||resizecrop|False|lightbox|False|title|False|description|False|redirection|False|LinkText||]
Shenzhen Chinasound Industrial Ltd. – Thermoplastic Polyurethane Elastomer
Polyurethane elastomer conforms to FDA/USP certification, with above level 3.5 resistances to yellowing, good compatibilities with human skin, human blood and tissues, allowing it to be made into blood transfusion tubes and micro, biodegradable, flexible artificial blood vessels that are compatible with blood.
[EasyDNNGallery|17057|Width|400|Height|400|position||resizecrop|False|lightbox|False|title|False|description|False|redirection|False|LinkText||]
PSG Plastic Service Group (Nantong) – Hot Runner Solutions
Utilizing its advanced technology, the company offers effective and highly reliable solutions for production process to cope with the difficulties relating to pouring in hard-to-reach areas, lateral casting, close cavity spacing, wall thickness and dimensional stability: such as 0.5 g plastic pipette and powder inhaler that can automatically match two kinds of raw materials and dialyzer shell.
Kuraray – Hydrogenated Styrene Thermoplastic Elastomer
Kuraray SEPTON™ makes extremely tough, transparent and flexible medical films, adhesives and tubings. As a PVC alternative, Kuraray SEPTON™ is replacing these products as a more environmentally friendly option.
[EasyDNNGallery|17060|Width|400|Height|400|position||resizecrop|False|lightbox|False|title|False|description|False|redirection|False|LinkText||]